Mount Brown and Crescent Bay Track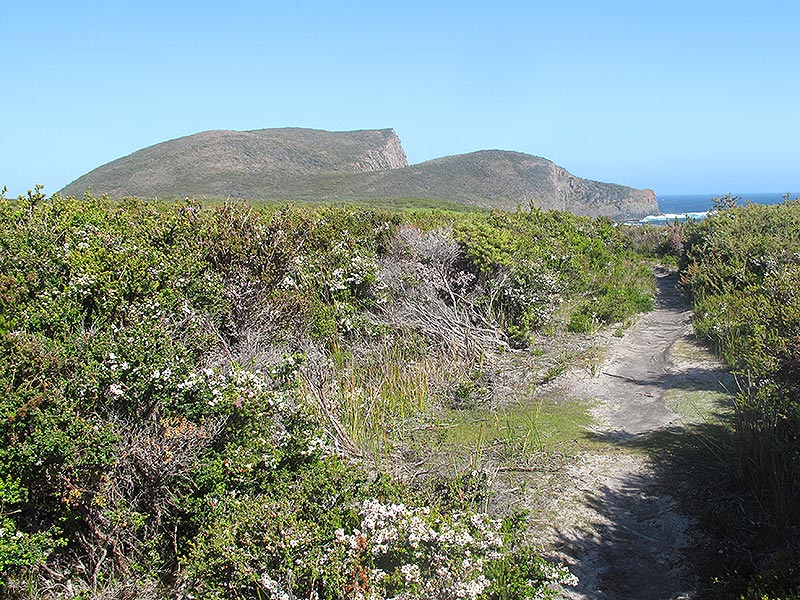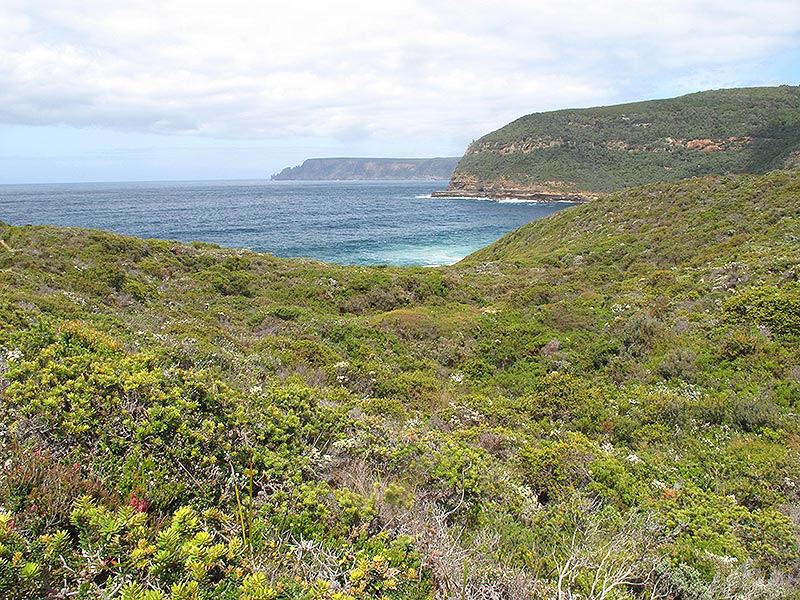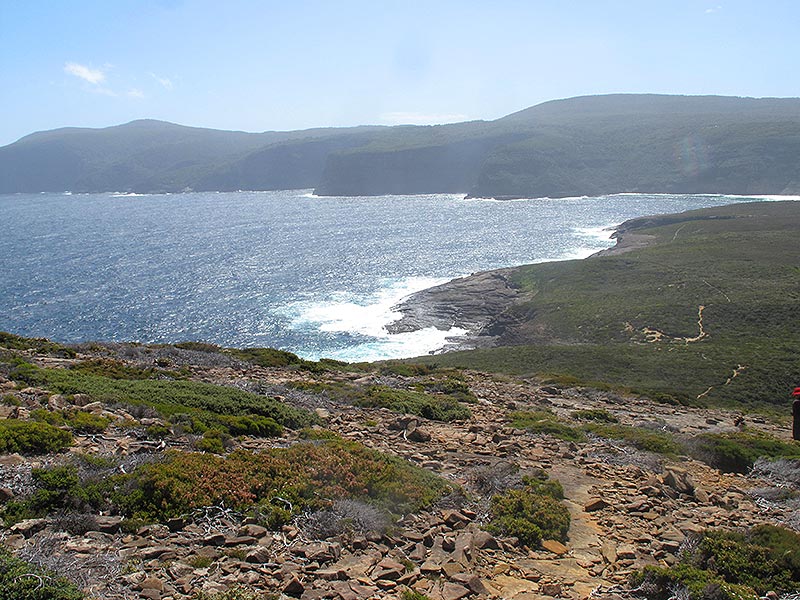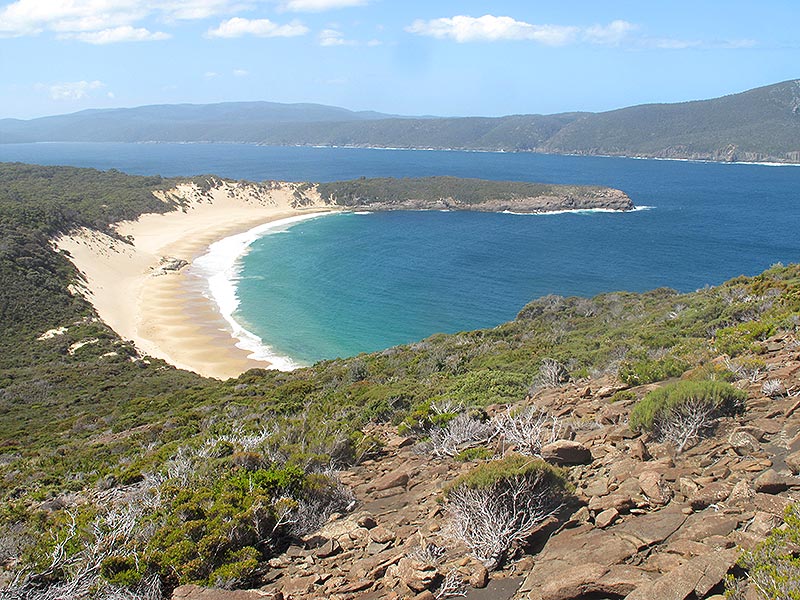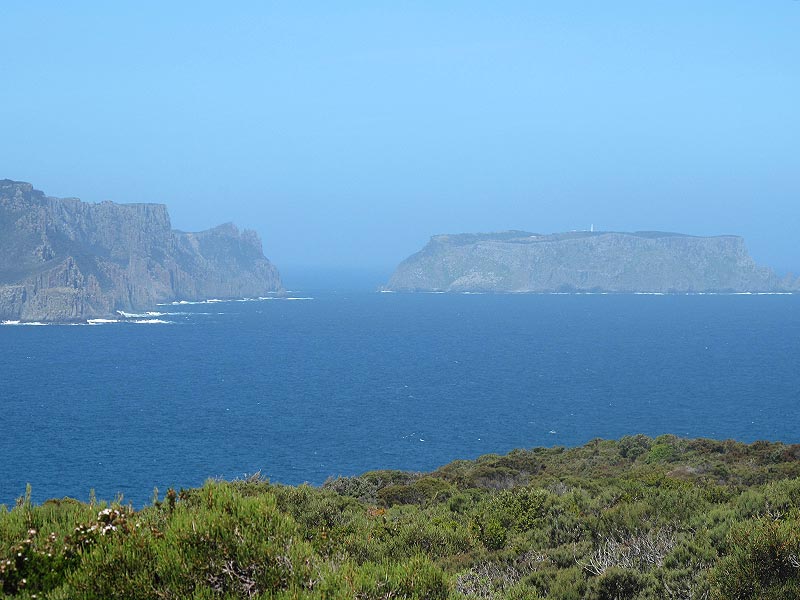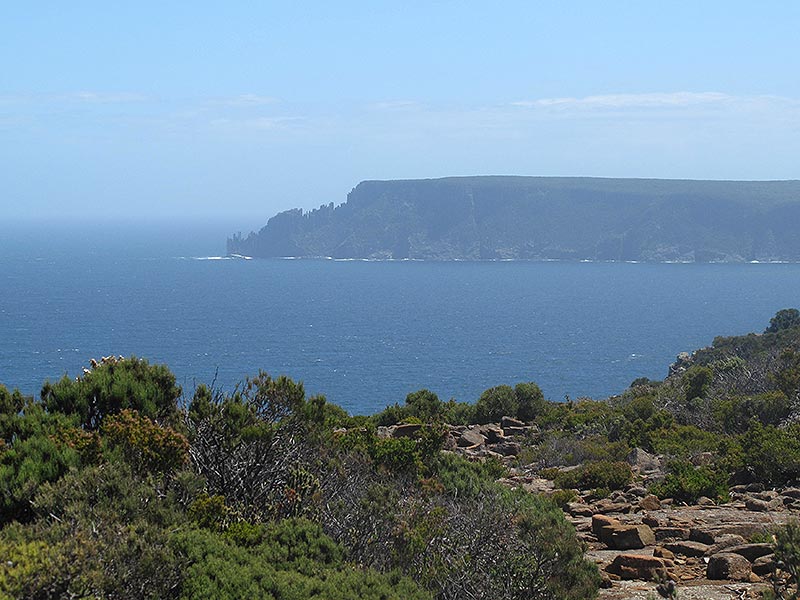 10km return – Allow 5-6 hours to climb Mount Brown and walk along Crescent Bay allowing breaks for lunch and taking photos.
Access to the Mt. Brown track is via the Arthur Highway. Continue past the entrance to the Port Arthur Historic Site and onto C347 to the Remarkable Cave carpark at the end of the road.
The track is well formed and easy walking – up and down over a series of vegetated sand dunes at first.
After about 30 minutes there's a warning sign on the approach to Maingon Blowhole – take care around the blowhole area! The track then turns inland through low coastal vegetation towards Mt Brown and Crescent Bay.
Continue on the track ahead as it descends to Crescent Bay or follow the line of rock cairns to climb Mount Brown. The climb up Mount Brown is steep, but not too difficult. The panoramic view from the trig point on the summit takes in Port Arthur, Crescent Bay, Cape Pillar, Tasman Island and Cape Raoul.