Hartz Peak Walk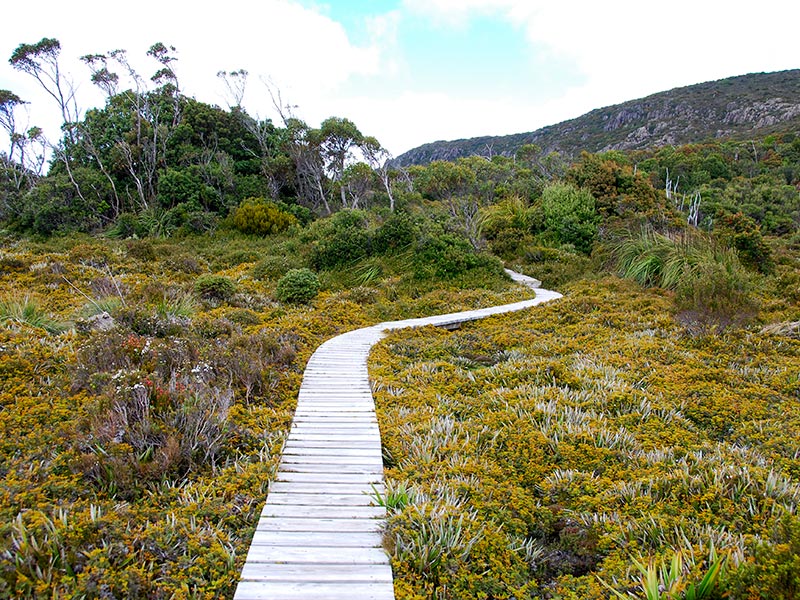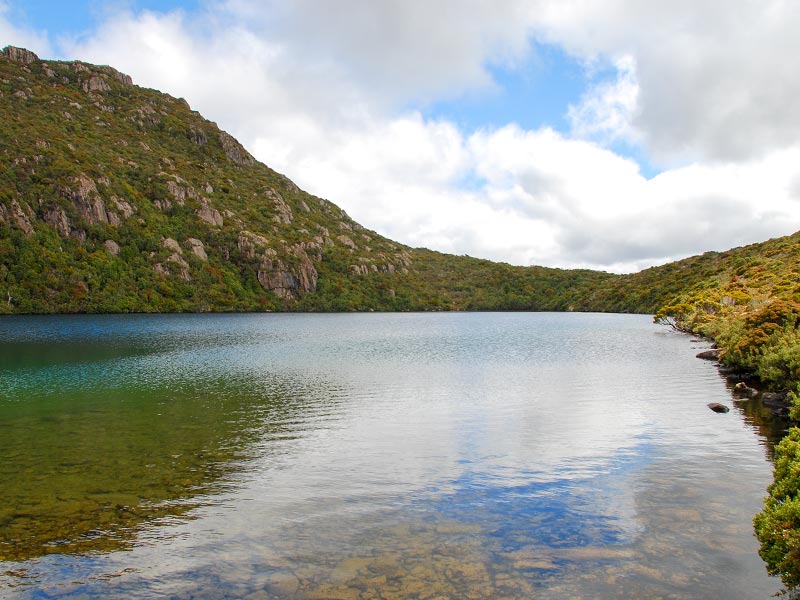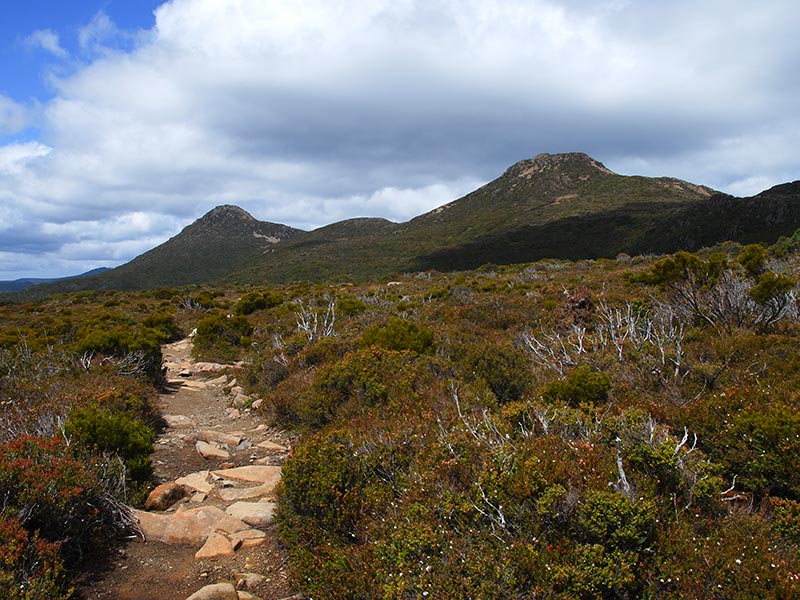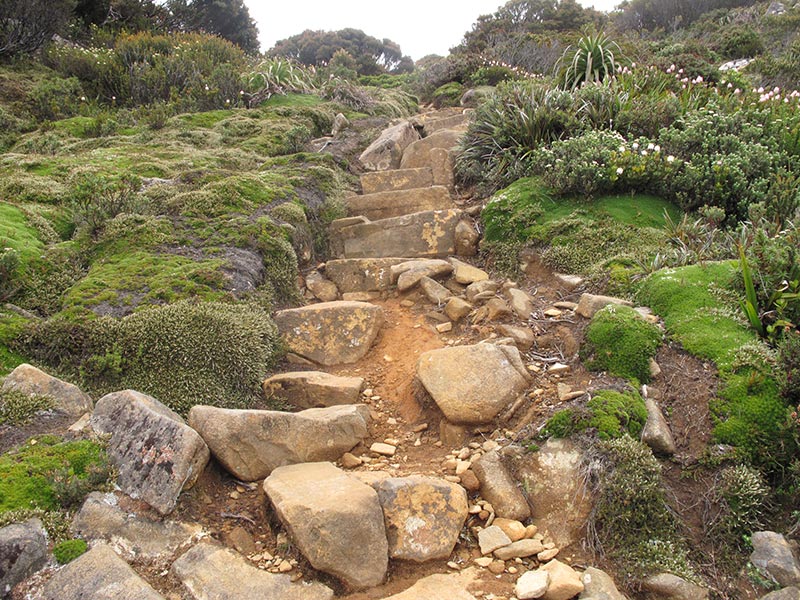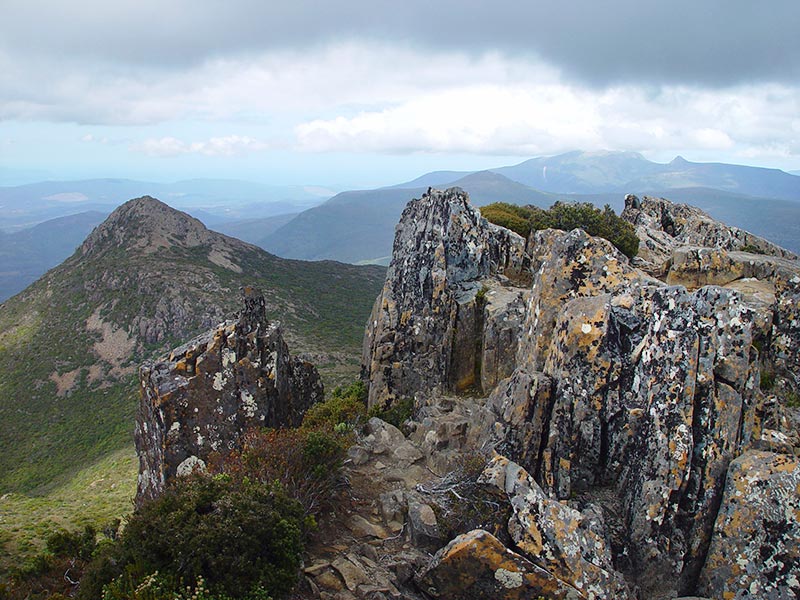 Hartz Peak (1254m) is a dolerite peak in a glaciated alpine landscape, easily accessible for anyone of reasonable fitness. In fine weather Federation Peak and Precipitous Bluff can be seen to the west, Mt Wellington to the north and Bruny Island to the east.
From Geeveston, take the Arve Road, turn left at the Hartz Rd junction, C632 and continue until the road ends at the carpark and visitor shelter area. The road is unsealed for last 21km. On the way, you'll pass Waratah Lookout and the Arve Falls walk carpark. Both are worth stopping for, if you have time.
The track to Hartz Peak leads from the carpark at the end of the Hartz Road and is clearly marked.
The walk begins with few hundred metres of gradual climbing through bushland over rocky steps before opening into heathland and a boardwalked track.
At the 1.5km mark, there's a side track to the right leading to Lake Esperance, only 100 or so metres away. There are plenty of seats at lake's edge.
Once back on the main track continue south for another 1km over some easy ground and older timber boardwalk until a sign to Ladies Tarn on your right. Ladies Tarn is just a short detour from the main track. Shortly after Ladies Tarn the track climbs steeply onto the plateau below Hartz Peak.
On reaching the plateau, follow the marker posts and rock cairns as the track ascends, providing spectacular views over Hartz Lake. Rock cairns show the way through the rock scree to the summit.
Approximately 7.5 km return – allow 4-5 hours to include detours to Lake Esperance and Ladies Tarn.
Park entry fees apply. Pay in advance at the Geeveston Forest and Heritage Centre, Huonville Parks and Wildlife Service office or Service Tasmania outlets.
Note: Be sure to sign in at the walker registration book in the visitor shelter. The Hartz Mountains National Park is a high alpine area subject to severe weather conditions, including gale force winds, snow and low visibility all year round. Walkers should be equipped with suitable all weather clothing for this walk.
This walk is steep in places. There's a 400m climb over the entire 8km length from the carpark to the final peak of 1254m above sea level.